Environment´s information
The pine forests offer landscapes, paths and good mushrooms in autumn. In Talveila there is an ethnographic museum and two very typical and singular houses. In Casarejos, its parish and the dances at the end of January are famous, like there are in San Leonardo at the beginning of February, village which has a castle, and which has a neighbourhood, Arganza, with Romanesque arcade gallery, close to the Bridge of the Seven Eyes. This bridge is the beginning of a track by foot through the Canyon of the River Lobos, axle of a Natural Park which you can get it likewise going down by the slope La Galiana, in where there is a good lookout. The birth of the river Ucero, the Room of the Park and the castle of Ucero are the two touristic points and, in the centre of the Canyon, the templar hermitage of San Bartolomé.
Vadillo
Pine village with mushrooms in autumn, meadows where the cows and the horses and pastoral landscapes with founts and picnic tables. Close to the Natural Park of the River Lobos. It belongs to the Nature Network 2000 in the LIC Juniperus of the Mountain Chain Cabrejas. You can go up walking up to the Peak of Otero Mayor where you can enjoy excellent panoramic views. In the top of the hill there is a public park and close to it the parish of Our Lady of the Nativity where there is a good Romanesque baptismal font and an organ from the XVIII century.
Tours
* Mountain Chain of la Demanda.
* Big pine forest.
* Canyon River Lobos.
* Pine houses.
* Church of Our Lady of the Nativity.
* Hermitage of San Roque.
Activities
Hiking, Bike Routes, Skiing on the slopes of St. Inés, Mycological routes, Multisports, Hunting, Fishing, etc ...
WHERE TO GO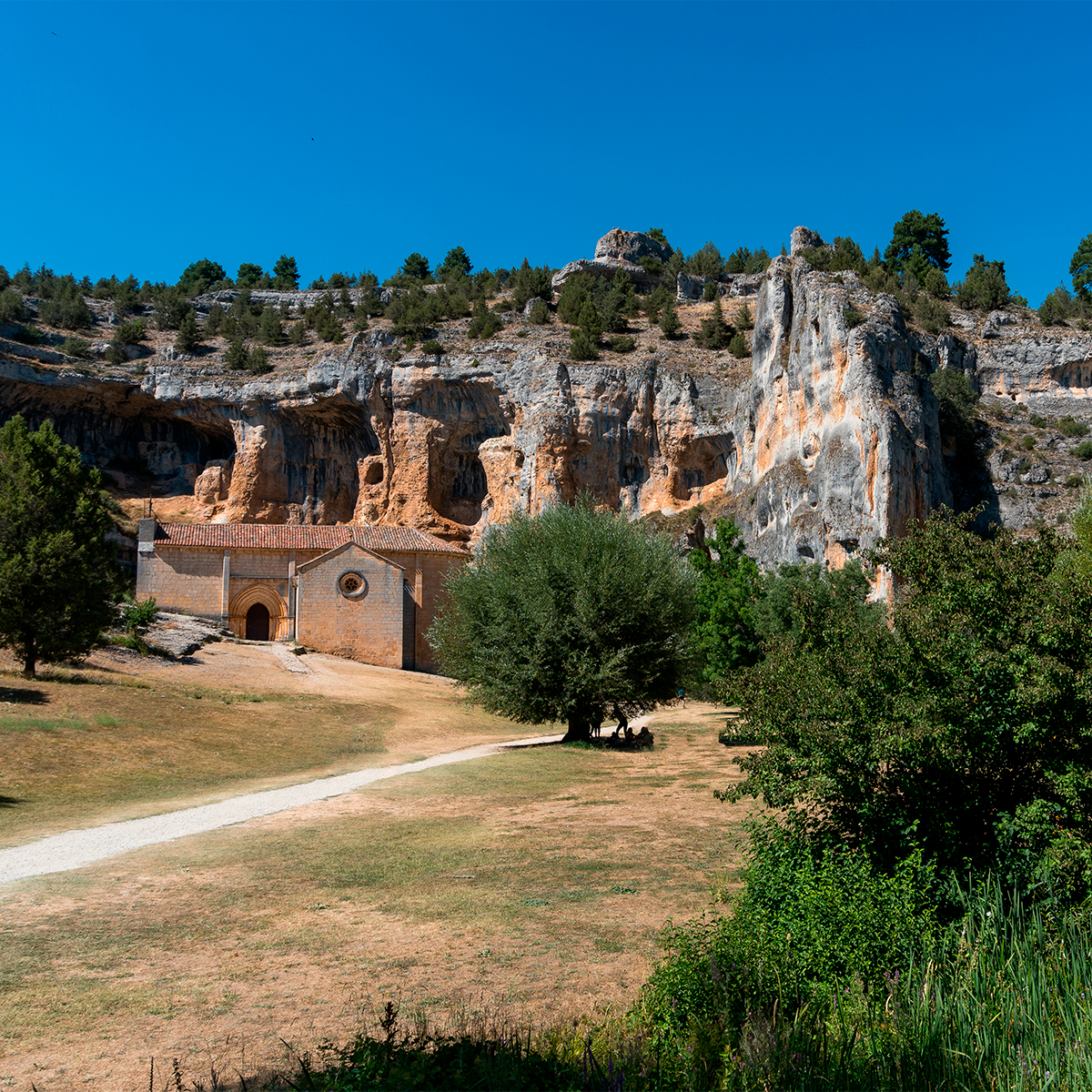 Cañón del Río Lobos
Eje del Parque Natural del río Lobos donde los buitres leonados son los reyes del aire. La Casa del Parque, en Ucero, y en enclave de la ermita templaria de San Bartolo y la Cueva Grande son carismáti...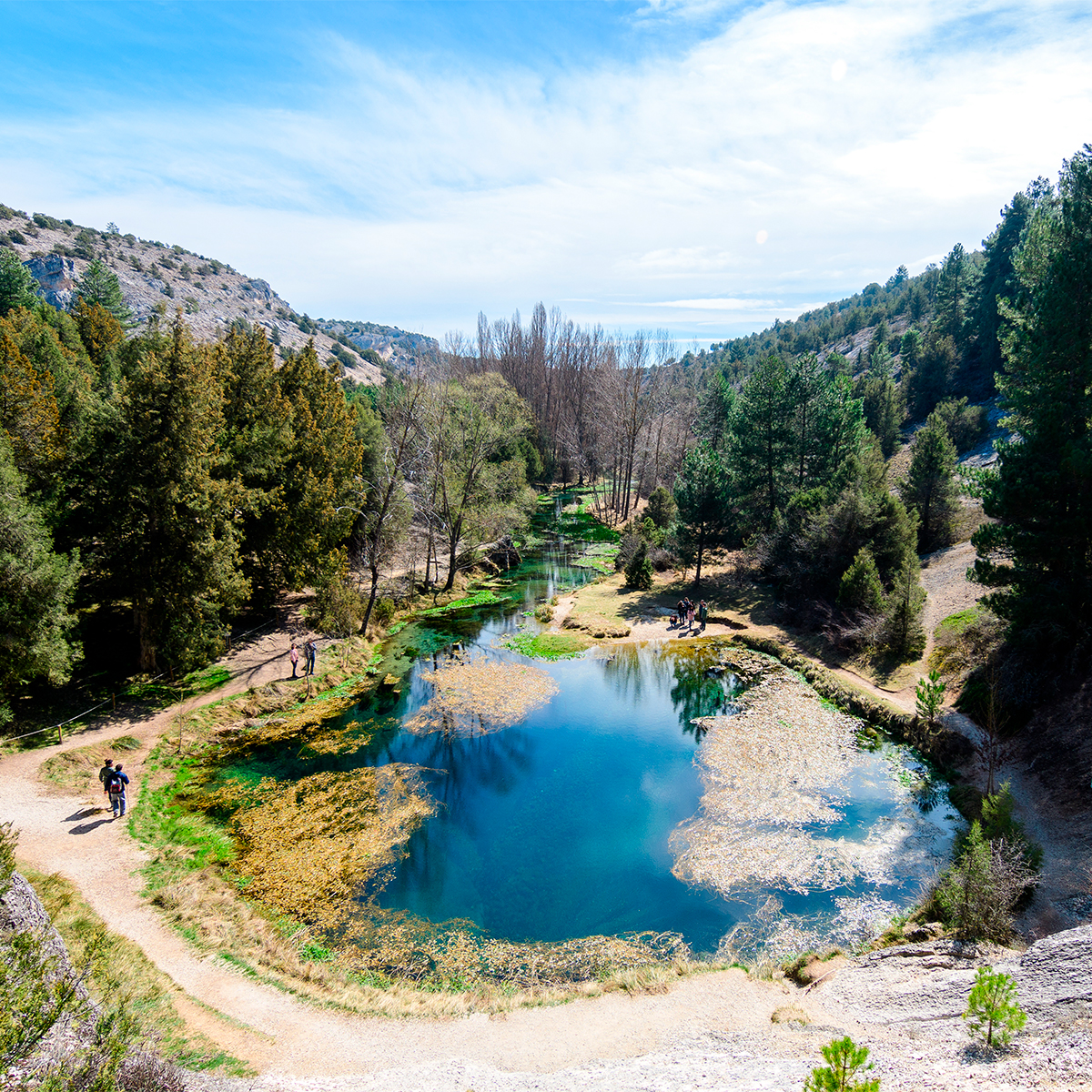 Monumento Natural La Fuentona
Al final de la Hoz del Abión se encuentra su nacedero de La Fuentona vigilado por los buitres y otras rapaces, rodeado de sabinas y algún pino y encina. Es Monumento Natural y no se puede bañar en ell...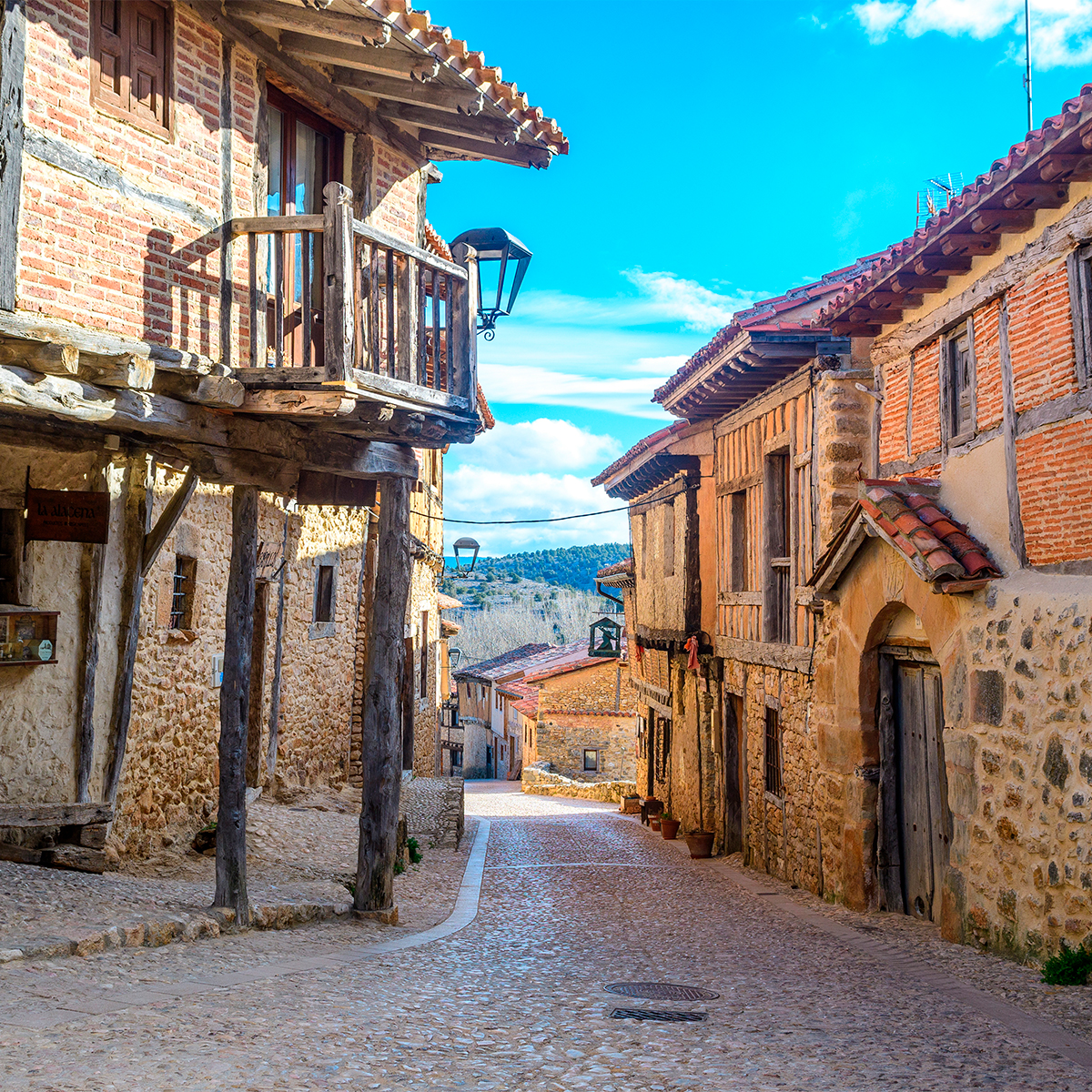 Calatañazor
Conjunto Histórico Artístico. Pueblo con sabor medieval por sus callejas empedradas, casas típicas, torre del castillo y recinto amurallado. Así que ha sido escenario en varias películas, sobresaliend...